Marketing your small business.
Your head's spinning just thinking about it.
You already have a list of things to do before you officially spread the word about your new small business.
Build a website. Be on social media. Create and share content. Growth-hacking. Network and sponsor local events. Rinse and repeat.
But where do you even start?
You have a lot of ideas yet you're overwhelmed with too many things to do at once. Plus, there are thousands of guides and articles out there telling you to do a hundred new hacks, tactics, and tools.
The most important step to attract customers in your small business
First off, you're not alone!
It turns out that more than two-thirds (or 72 percent to be exact) of small business owners are perpetually overwhelmed. Not to mention that almost a third of entrepreneurs like you are also concerned about keeping up with new technology.
In this article, you're going to learn about the most critical thing to check off on your to-do list before generating buzz for your small business.
Get to know your customers intimately
Getting customers to try (and pay for) your product or service is only half the battle when spreading the word out for your small business.
So what's this single most important thing we're talking about?
Get to know your customers intimately by identifying their core needs, problems, fears, aspirations, and the likes.
Let's say you're an owner of a new, tiny coffee shop in town.
At first glance, it seems like your target customers are people who merely want coffee and caffeinated beverages.
As a result, you keep on talking about your beverages in your social media feed or you keep on waxing poetic about your coffee beans in your blog (hint: what if no one cares about the source of your beans?).
Why do people drink coffee and visit your coffee shop in the first place? What if there's more to the story that you're missing?
Some people drink two cups of espresso a day as a habit and they care little about where you get your coffee beans. Others are coffee connoisseurs and are obsessed with everything that has to do with coffee — from understanding bean differences to mastering different brewing methods. Finally, you have people who hang out at coffee shops not because they're a big fan of coffee. In truth, it's the cafe ambiance that helps them relax or get things done.
Beyond the typical demographical data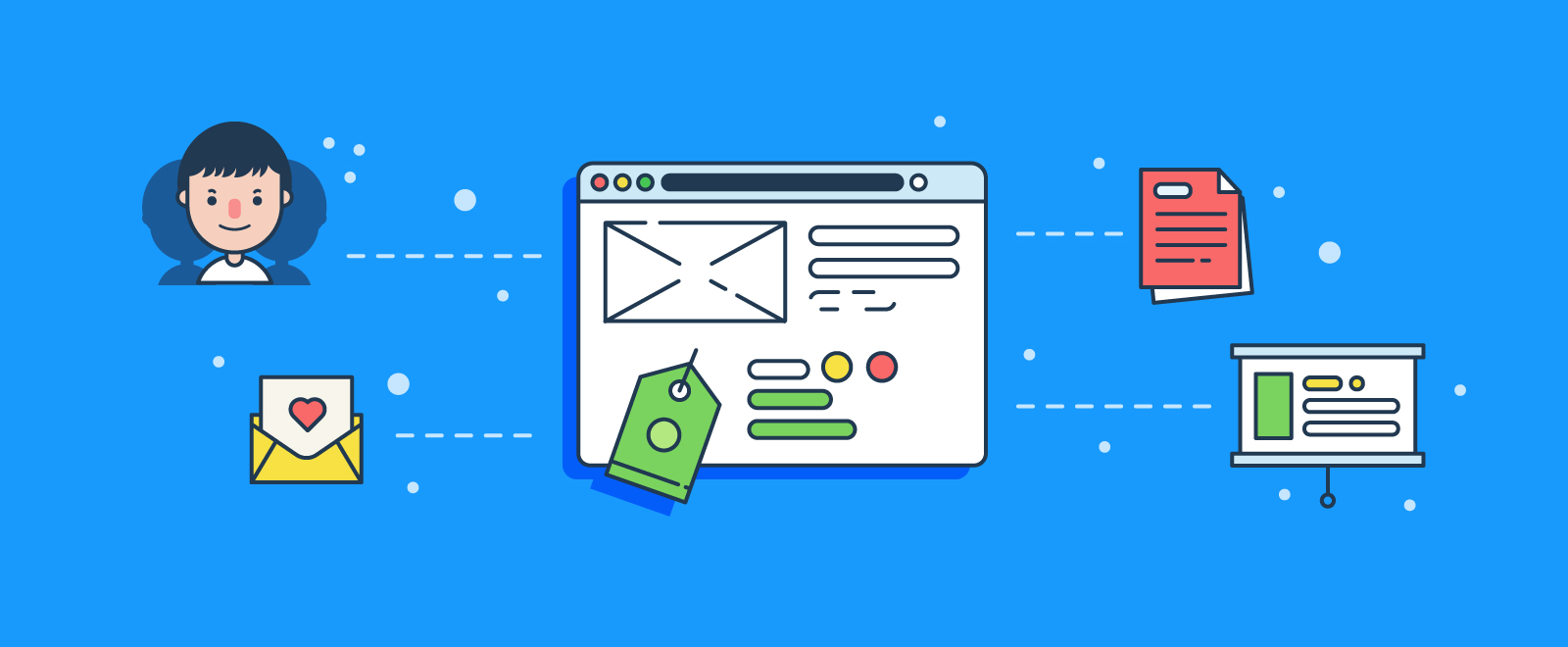 When you want to get to know your prospects and customers, don't just limit yourself with the usual demographics such as age, location, occupation, income level, and the likes.
An in-depth understanding of your customers begins by answering the following questions:
Who are your prospects and customers?

What's a typical day like for them?

Where can you usually find your customers online and offline? Do they typically visit online forums or use a specific social media platform?

What customer problems and challenges can your product or service solve? How will your product or service change their lives? What keeps them up at night? What worries them?

How do they make decisions when buying a product or service like yours?

What are the potential obstacles that prospects encounter before trying out/paying for your product or service?

What is success like to them? How can your product or service help them accomplish their idea of success?
Getting thoughtful answers to these questions means putting yourself in your prospects' shoes. Imagine their daily struggles, challenges, and the decisions they make every day.
Some small business owners make the mistake of assuming they already know their customers because they've have had the same struggles and challenges in the past.
However, it's worth noting that making assumptions about your customers is one of the biggest mistakes you can commit as a marketer. Why? Human behaviour is much more complicated than we think.
For example, when a customer says they don't use social media, some marketers are quick to assume that the customer is not tech-inclined. It turns out that the customer frequents Quora instead of social media.
As a small business owner, this tidbit is valuable information because you can use these platforms in your future marketing campaigns.
Benefits of in-depth customer understanding
An in-depth understanding of customer needs is at the core of every successful business regardless of size and industry. Here's what's in it for your business the moment you take steps in gathering data (both qualitative and quantitative) about your customers:
You learn about your prospects' preferences and use the data you've gathered in creating content.
This allows you to tell a story that resonates well with your target audience. So you discovered that your prospects usually skim while reading stuff online? You might consider a marketing strategy founded on visual communication. You can use charts, and write articles with lots of images and memes instead of the usual long-form posts and eBooks. Or how about using infographics to tell your brand story?
Here are a couple of infographics that Carl's Tiny Coffee (our fictitious small business of the week) can use to attract more folks to visit their cafe or delight existing customers!
You learn about your prospects' language and use the same language when communicating with them.
For instance, what if your prospects are frequent Reddit users? It's about time for you to learn the ins and outs of Reddit's lingo.
You can make personalized offerings.
Gone are the days of churning out the same types of content and sending it to everyone on your customer list. According to an Accenture survey of more than 1,500 consumers aged 18 to 60 across the UK and the US), consumers have a positive attitude towards personalized offerings and services. Three in five customers (58 percent) are more likely to make a purchase when a retailer makes personalized recommendations based on their past purchases or preferences.
Your action plan
Still confused where and how to begin?
Here are a few steps you can do right now to understand your prospects and customers better.
Interview early adopters, prospects, and existing customers.

Join forums associated with your niche, read posts, and communicate with these people in the forums. Keep in mind that your goal should be to help and not to make a sale.

Send out online surveys to your existing customers

Join social media groups, listen to what group members have to say, and engage with people in the group.

Read product/business reviews (not just your own but also your competitors'). Reviews are a valuable source of what ails your audience as well as what makes them love/hate a brand.
Besides getting out there and talking to actual prospects or early adopters of your product or service, technology is your ally by using tools to get to know your customers.
Summary
Identifying your target audience and understanding their core needs are the most valuable steps you can take before spreading the word about your business. Do not invest blindly in marketing tools and strategies unless you've gained an intimate understanding and knowledge of your target customers.
Recommended Reading: