March 8 is almost here and it means one thing — International Women's Day (IWD) is just around the corner! The goal is to celebrate the cultural, economic, and socio-political achievements of women while also raising awareness for significant improvements towards gender equality.
IWD has been celebrated since the early 1900s. Although we've made great progress since then, gender inequality still persists worldwide, particularly in developing countries.
Infographics and illustrations celebrating women
While we equally value and respect the great men of history (and in our lives!), we're putting the spotlight today on infographics and illustrations that celebrate history's greatest women, woman empowerment, and equal female representation regardless of color, race, body type, and gender preference.
Women in Science: 50 Fearless Pioneers Who Changed the World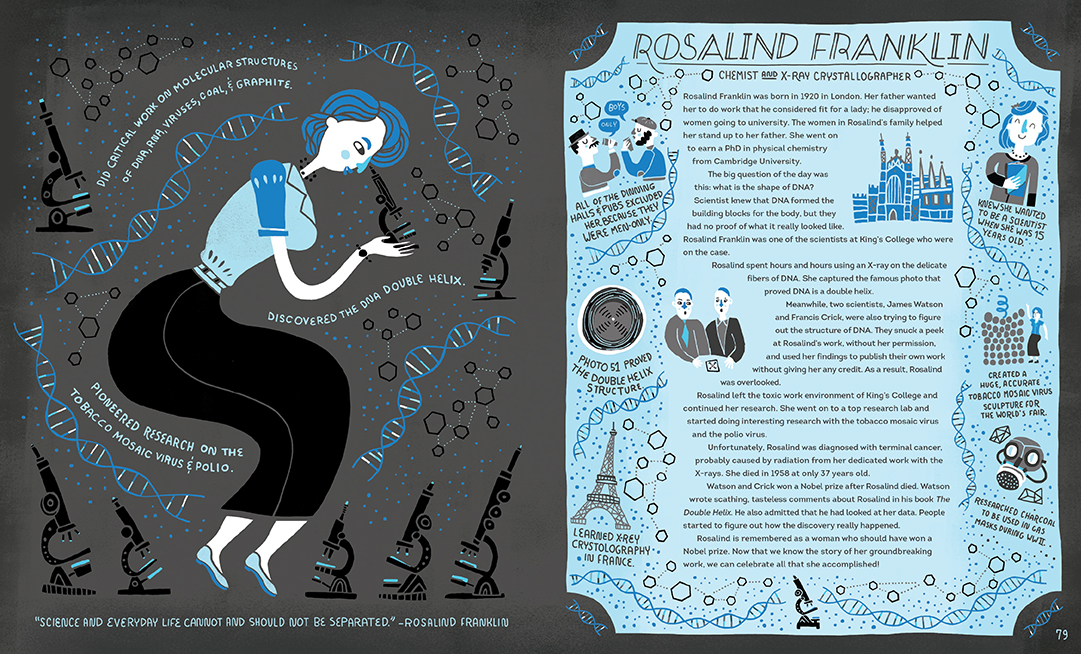 This illustration is a sample from Rachel Ignotofsky's Women in Science, a bestselling book highlighting the contributions of 50 notable females, from the ancient times to today's modern world, in the fields of STEM (science, technology, engineering, and mathematics)
What is the Origin of International Women's Day? (Spanish Infographic)
This Spanish infographic highlights how International Women's Day came into being.
The Affordable Care Act: Addressing the Unique Health Needs of Women

This infographic is packed with information about the Affordable Care Act for women by the Office on Women's Health.
6 Things to Know About Ovulation
The process of ovulation and the whole menstrual cycle may be a basic lesson in biology but this infographic is a good resource for women (and men too!) just in case you forgot what you learned in biology class.
What Real Women in Tech Look Like: The Tech Uniform
This chic illustration aims to share the real stories of real women in technology (not the usual gamer or nerdy girls you see in memes) and defy the gender stereotypes in the industry.
A Breakdown of Today's Female Cybersecurity Leaders
Although recent numbers suggest that the percentage of women in the STEM field is increasing, it turns out that women still make up a strikingly small percentage of the total cybersecurity workforce.
Invest in Girls and Women: The Ripple Effect
Did you know that when 10 percent more girls go to school, a country's GDP increases by an average of 3 percent? This is just one of the highlights of this infographic by Women Deliver.
Over to You
What are your plans for International Woman's Day this year?
If you're planning to make infographics and illustrations for International Woman's Day and the rest of the month dedicated to women, get started with our infographic templates.
We have women icons and images as well that will be a good addition to your infographic.
Finally, you might want to thank a woman who has made an impact on your life!