Education and the tools that support it should be universal. Now more than ever, it's important for children and educators to have access to tools that help them learn and embrace diversity at the same time.
At Easelly, we take this very seriously, which is why we've worked with educators and designers to create VPAT Accessibility for students with special needs.
Our tool is designed to allow students with sensory, developmental, or physical impairments to use our tool to the fullest.
Here's a breakdown of the accessibility features we ensure all of our users: Easelly Accessibility Infographic Handout (PDF)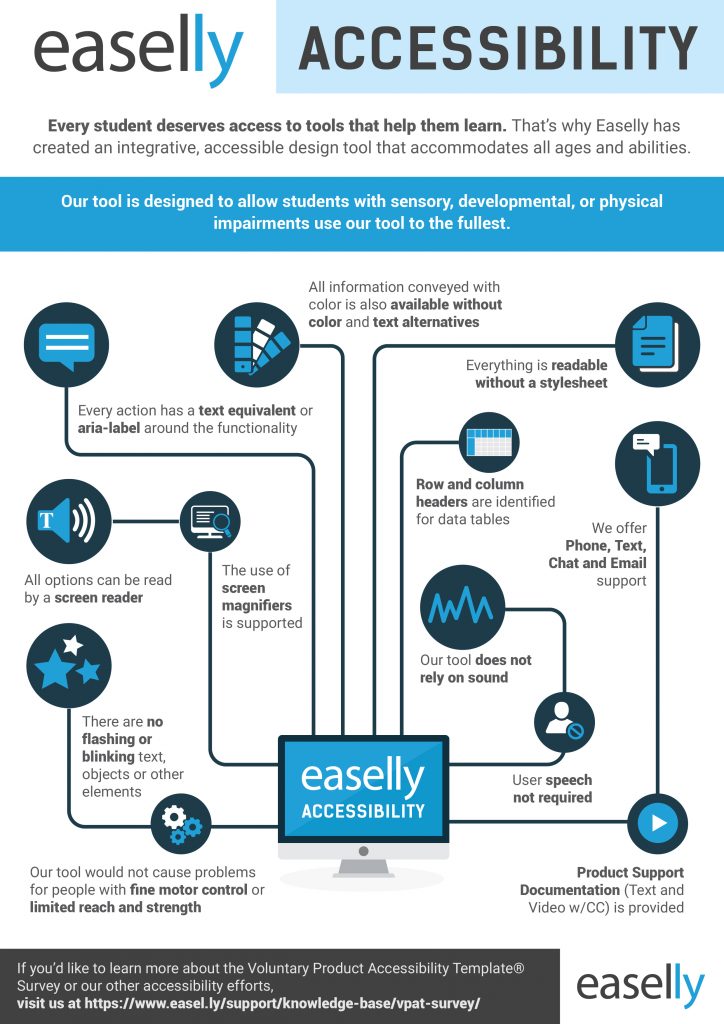 We know that visual storytelling is a universal language. It's what bring us together. For this reason, Easelly focuses on providing an education tool that reflects all of our users – not just some.
If you'd like to learn more about our efforts in advocating for accessibility and universal design standards in our tool, please email support@easel.ly We'd love to talk to you about it!
Want to take Easelly for a spin?

Get started today by choosing from our collection of infographic templates.