We know you're busy.
Whether it's with your business, customers, students, family, or your personal life, we all have a lot on our plates.
We at Easel.ly also know that creating an infographic to promote your business or ideas can be time-consuming; something that is always in short supply. If you're new to infographic design or aren't sure what will work, you could spend hours struggling to convey your idea through an infographic. If you're trying to design a unique infographic to promote your business, we can help.
Let Easel.ly build your infographic!
By using Easel.ly's Infographic Design Service, you'll save time, money, and energy that you can use for things that really matter to you!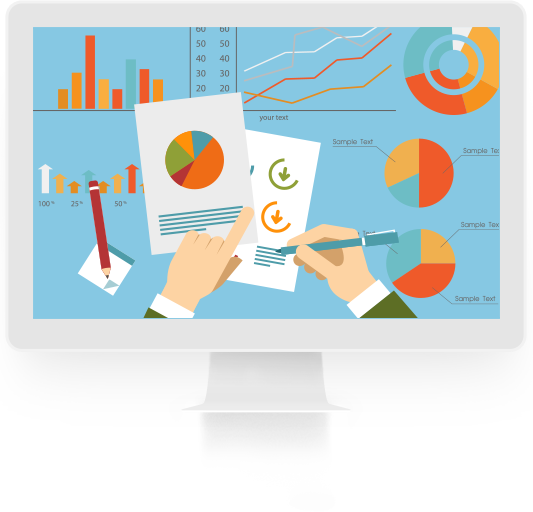 Want to know why you should hire our team?
You won't need to hire a designer.

We've already recruited some of the best designers in the world to work as part of our team.

It's super fast!

It takes us about 24 hours from the assignment for us to create a template for you!

Our designs are professional and aligned with your industry!

We can use the colors and fonts you specify, or we can select these for you to align the template to your industry.

You can reuse the template we give you! You can make edits to your template through Easel.ly and download to PDF and PNG formats as needed. You can also use your template for commercial purposes.
It's so affordable.

At some of the most reasonable rates in the industry, you can save your business hundreds of hours and dollars with our infographic design service!
No other company can offer you this level of design quality at such an affordable price!
We've worked with Fortune 500 Companies, small businesses, students, and non-profits and we've developed thousands of infographics over the years. We know just how to build infographics that are engaging and impactful.
If you need an infographic, what are you waiting for? Get started with one of our infographic designers today and get a professionally-made infographic by tomorrow!