Whether you're bootstrappin' it or trying to find investors to help you grow your business or share your message, you're always looking for some new way to reach more people. While you've probably used infographics to help you share data or just spice up a blog post, have you ever considered using infographics to help you market your startup?
Why use infographics for your startup marketing
Compared to other methods (SEO, online ads, social media promotions, etc.), infographics can be a bootstrapper's best friend. Why? Because you can do them "in house" (in your mom's basement, if that's where you're living right now) for just the cost of an Easelly Pro Account. After creating an awesome infographic, you can share it across multiple social media platforms, via email, and even in your media or press kits, affiliate marketing information, and more. Total cost? $3 and a couple hours of your time.
Consider how many words people see or read in a day; some estimates say we see up to 55,000 words a day (not that we read them all). To catch someone's eye, you're going to need more than just a block of text. On top of that, investors and consumers alike are inundated with marketing campaigns; the average person is exposed to about 5,000 ads or brands in a single day – they don't engage with the majority of them. So what do you need to stand out from the crowd?
Using infographics to reach your investors or audience will make sure that your information is actually engaged with (someone opens your email, link, or blog), and they help people retain the information you provided. The visual centers in the brain actually trigger responses and memory better than the written word; people will remember what they saw more than what they read. Use this to your startup's advantage!
I was hoping you'd ask that question. Infographics are traditionally used to… drum roll please… show information in graphic ways. Crazy, right? So think about what information you have about your startup, whether it's data, your goals, your other affiliates/investors, or how long you've lived in your mom's basement so you could bootstrap this whole thing. The more unique and captivating your graphics and your presentation are, the more attention you're going to receive.
Need some ideas?
You can tell the history of your startup: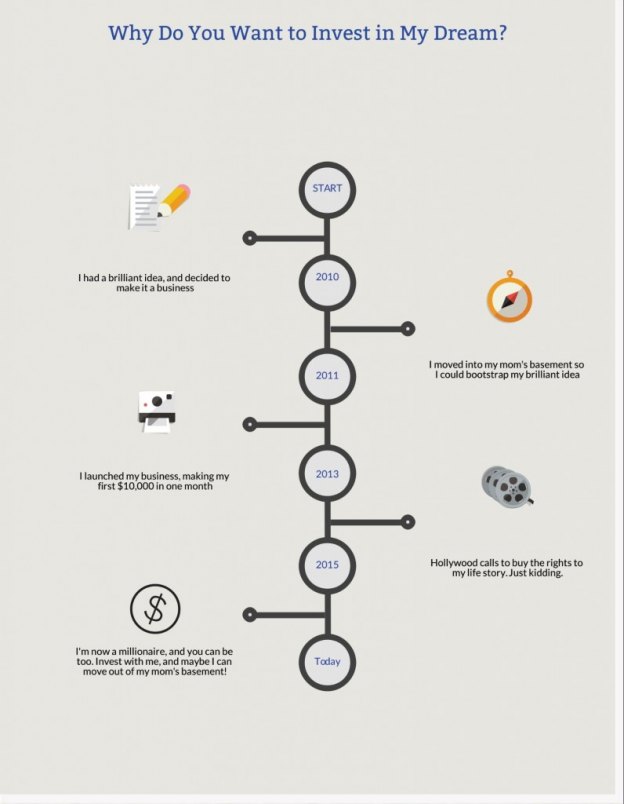 You can highlight your target audience or consumer demographic: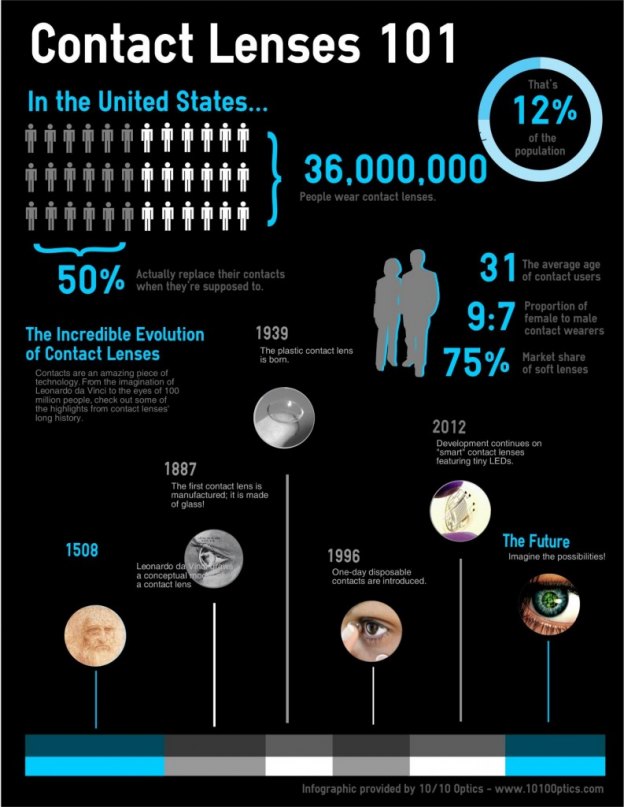 And you can introduce yourself: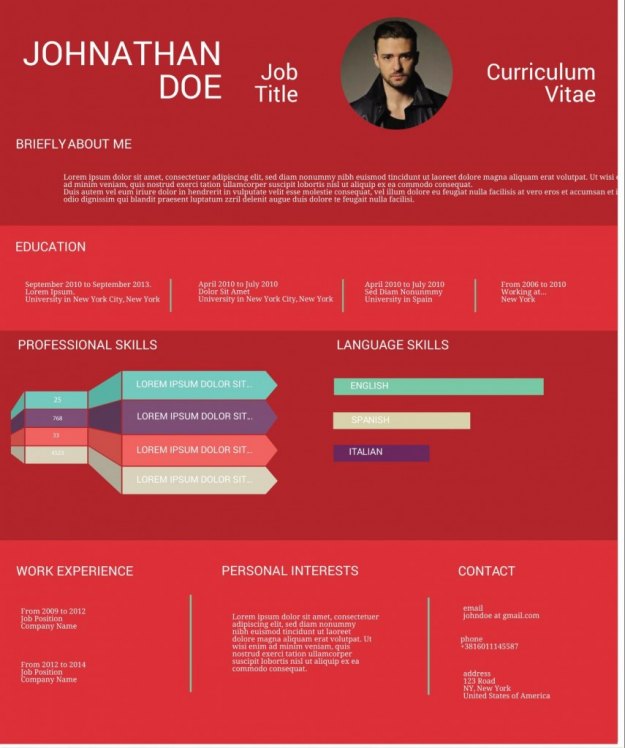 You can highlight the growth of your startup: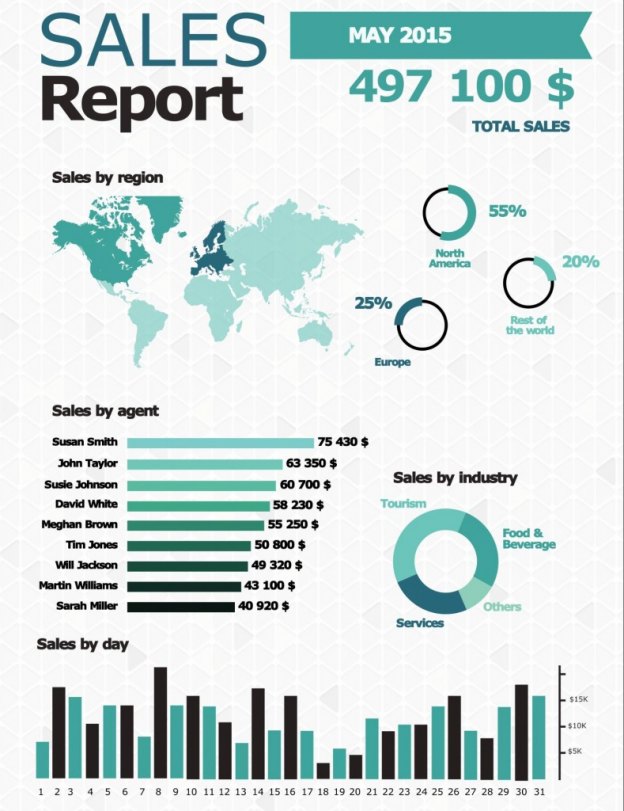 … and so much more.
Infographics are one of the best tools that a startup has in their arsenal to attract attention. The price is right, and you get amazing returns. Set yourself apart from the crowd so your startup gets started!
Have you considered using infographics for your small business or startup?