There are few things more exciting than launching your first business, or any subsequent businesses after that! The thrill of the launch is something many entrepreneurs know well, but it is never a simple process.
With 2017 comes the opportunity to launch your newest venture, product, or brand, but there are about a billion and one ways to do that. So how do you know which tools to use to promote your product, and what kind of marketing will actually get your idea off the ground?
With more and more studies finding that consumers love visual content, it's really no wonder that more visual marketing campaigns are in effect now than ever before.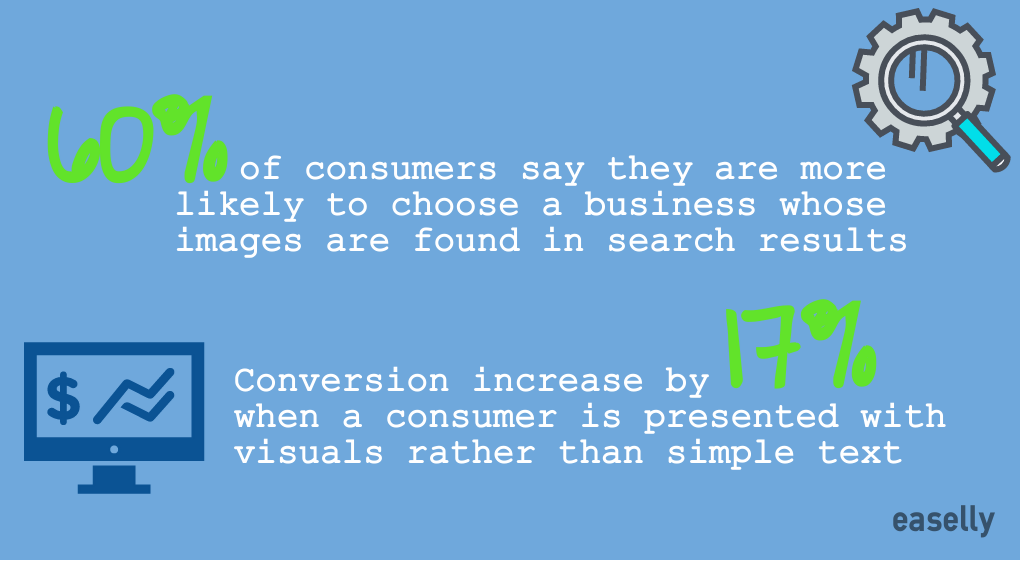 While there are various types of visual content, from videos and photography to webinars and Facebook Live, there is one that stands out among the rest.
Infographics have become one of the most popular, simple, and consumable types of visual content. Why?
They are adaptable.

You can change the size, format, and use them in virtually everything you need. Startups love this feature because it's a "one-and-done" content creation practice.

They are unique.

No matter how many infographics get created, each one has unique information, design, and appeal.

They are simple

. While not everyone has access to a super sweet camera or fancy editing software, everyone can create visually-dynamic infographics with programs like

Easel.ly

.

They are affordable.

Stock photos, videography, editing, and all the software that goes into creating other forms of visual content can get expensive fast. Thankfully, creating your own infographics is very affordable and provides massive ROI.
5 ways to use infographics for startup success
With that said, let's get into the five ways you can use infographics to make your 2017 launch a real success!
1. Consistent, Branded Visuals
This is where a lot of people go wrong, so pay heed. When you create infographics full of data about your industry, about your target market, or to create content for blogs, social media, or media kits, keep your style guide handy.
This means that you're going to want to use the logos, fonts, colors, and icon style that your graphic designer used in creating your logos and other templates. If you didn't have a graphic designer, that's fine! Create your own style guide based on your logo, colors, and fonts.
Stay consistent with these, but have fun when creating diverse content. Not everything has to use the same template (boring!).
2. Diverse Marketing Potential
Have you created a whitepaper, promotional ad banner, and lead-generating emails for your launch? And then needed to purchase stock photos to use in advertising or social media? And then needed to create web copy, a media kit, and even print flyers? You're limited to each piece of content's ideal sharing platforms, aren't you?
What if we told you that you could use infographics to cross platform lines – mix the traditional text layout of email with the visually-dynamic nature of social media? With infographics, you're not limited to one piece of content per media type. You don't need to create web copy and take tons of great photos – an infographic is both text and visual!
While you should definitely diversify your visual marketing over time, it's important to cherry-pick where you put your energy and resources as a startup. Infographics are a great place to do just that.
3. Social Media Impact
Did you know that nearly 70% of all consumer buying decisions are made after they research a business or product online? Or that 75% of companies who start using social media report profit growth within 12 months?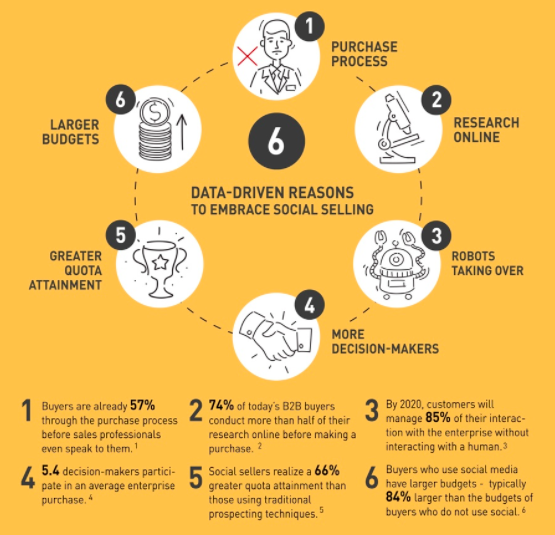 But what "sells" the most on social media? Images! Studies show that eye tracking on social media sticks the longest where there is a relevant visual that gets the point of the post across. You have less than 8 seconds to make an impression on someone, so appealing and colorful infographics can do a ton of legwork for your launch.
Make sure to optimize your images for Facebook, Twitter, LinkedIn, Instagram, and Pinterest to get the maximum social media boost from one infographic! Social shares = higher profits for your launch, so don't neglect this!
4. Web traffic and conversions
A vast majority of people assume that infographics are limited to being simple placeholders to break up text or to attract attention on social media. What you may not know, though, is that consumers are 17% more persuaded to engage (click, follow, search, etc.) with your business when you use dynamic visuals.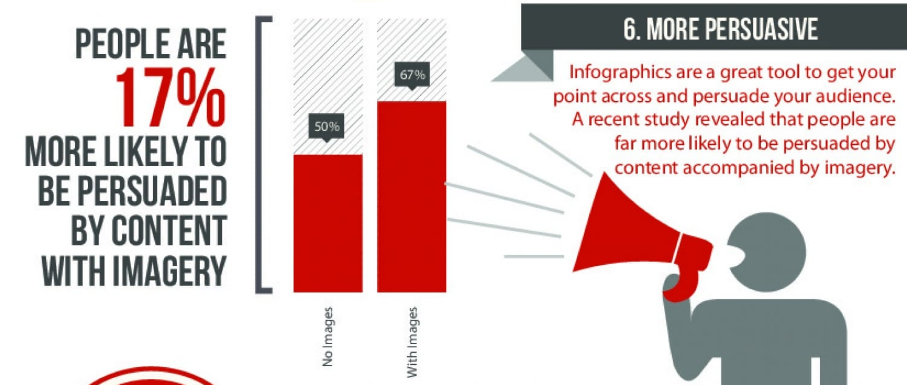 What this means for you is that, when you optimize your infographics properly, you will benefit from a more persuaded, engaged audience. If you create an infographic that is highly engaging or holds unique information relevant to your audience, they're going to click it.
When they click it, your infographic will lead potential customers to your website or landing pages, where you can further convert them with more infographics and your great services or products! Your launch can't convert people without giving them a good reason to. Today, you have to stand out to get the sale – infographics do that!
5. Ingenuity
How many times have you seen a startup do things the way someone else has always done it? Do you see a lot of innovation in content marketing aside from a snazzy slogan or a highly interactive website? Infographics today are becoming one of the visual frontiers, a definitive indicator of advancing technology.
With the right knowledge and a little bit of a can-do attitude, you can create interactive infographics, 3D data visualizations, and even GIF-animated or video infographics. Not only will these attract your target audience, but it will convince them that your launch is on the cutting-edge and that you will be an innovative option now and in the future.
Launch Time!
Once you've evaluated your different launch marketing options, hopefully you've decided to include infographics. As both a text-based and visual format, it will combine the best of both worlds: attracting people and giving them relevant information. Your startup or product launch will benefit massively from this portion of your marketing efforts, and your audience will love consuming and sharing what you create.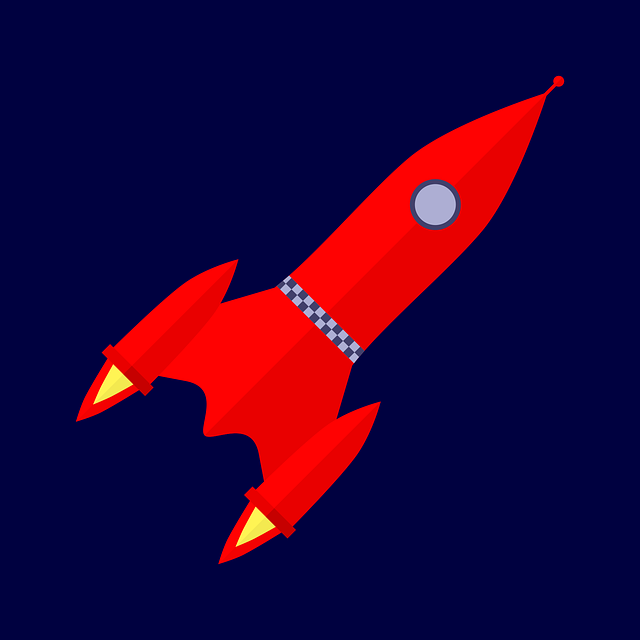 While infographics can't launch your business or product for you, you can create infographics that do a lot of the work. Optimize images that focus on your brand, can be used in multiple ways, and engage social media users. Then make sure that your images are leading those people back to your website and that you're constantly innovating.
Good luck with your launch in 2017! With infographics, you and your business will see many more years to come.