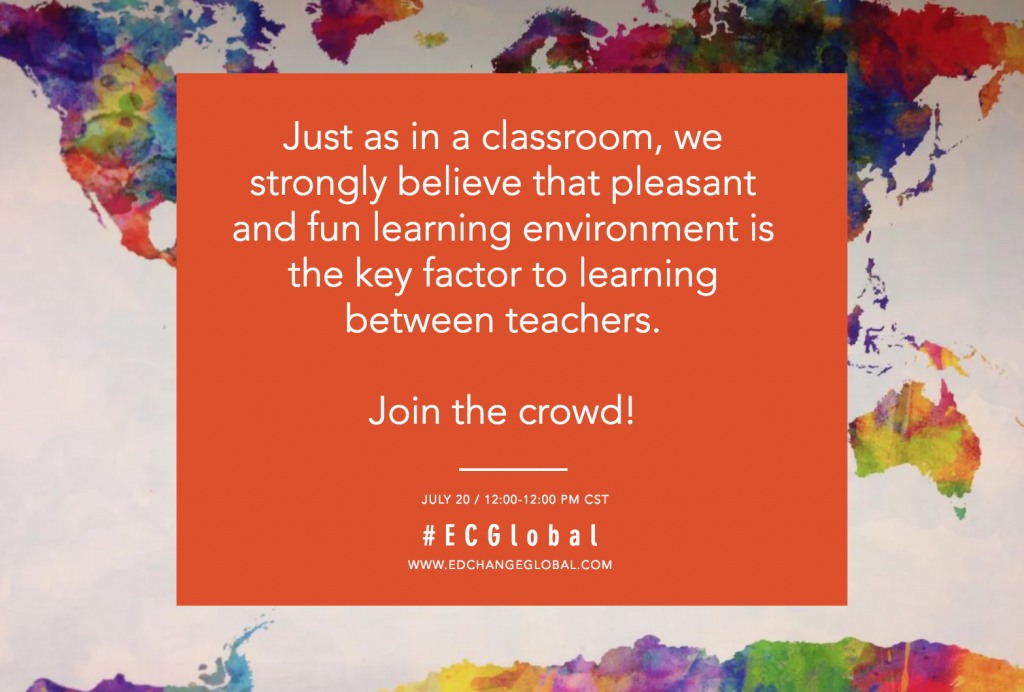 There was a time when teachers and educators were the ultimate keepers of information.
But when technology and innovation came into town, forward-thinking teachers are starting to recognize that their role is shifting — from keepers of information confined by four walls in the classroom to curators of information in a global classroom setting.
In this new exciting role, teachers are now responsible for helping students become more discerning consumers of information.
The deluge of information aka infobesity epidemic is also leading to shorter attention spans. Teachers have to find new ways to tell stories and deliver educational content.
How can teachers keep up with the times and stay agile in the classroom?
Lifelong Learning at EdChange Global 2018
If there's one thing that makes the modern teacher a master purveyor of authentic and helpful information these days, it would have to be lifelong learning!
Easelly is thrilled to announce that we are a proud Gold Sponsor of the EdChange Global 2018 Conference, a 24-hour event providing teachers and students a platform to share what they're passionate about with others around the globe in a relaxed, all online environment.
As a gold sponsor, Easelly has the opportunity to support EdChange Global's advocacy, an initiative that we are also passionate about: encouraging educators to step out of their comfort zone and helping them improve their storytelling superpowers in the classroom through technology.
This 24-hour event on July 20 (12 AM -12 PM CST) encourages educators and teachers all over the world to connect, share, learn and apply their fields of expertise with teachers, educators, and librarians who are truly interested in learning and growing.
Last year, the event had 700+ participants (aka Game Changers)from 46 countries. This year, the organizers are expecting more Game Changers to join the free conference after spreading the word all over Europe and neighboring regions.
Our very own Dinah Ramirez will be one of the Game Changers during the event. Dinah will be available at 2-3 PM for a short presentation and Q&A on how to use visuals like infographics to create engaging, thoughtful educational content.
While July 20 is still a few winks away, here are a few resources on how to improve your storytelling superpowers in the classroom (and even outside school) through infographics. Happy learning!