The following is a sample from Easelly's Crash Course in Infographics. You can check out the complete e-book (in high-def glory) here.
The book was specially designed so that each page can be printed and hung up in your classroom or agency as a handy cheat sheet.
Let us know what you think of our book in the comments, or say hello on Twitter.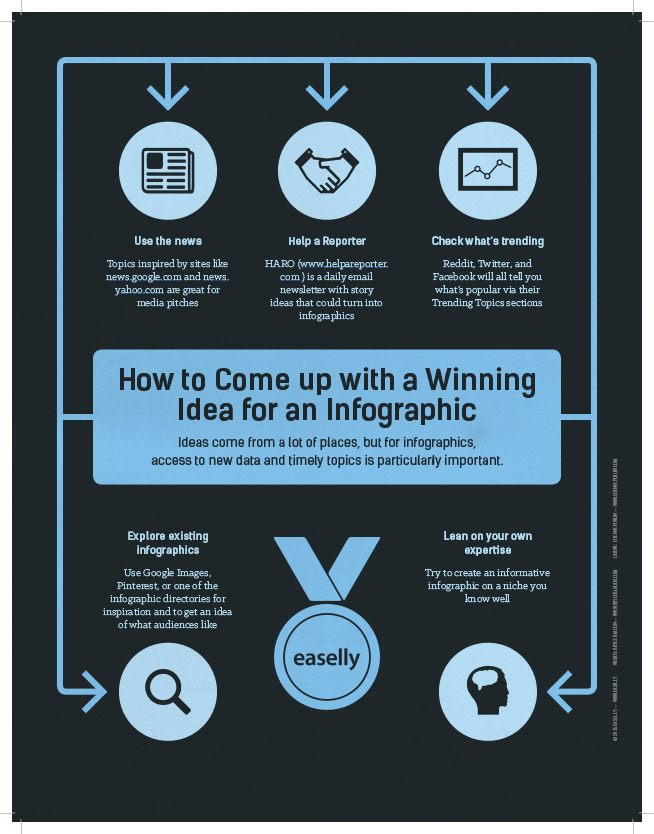 If you're in the mood to watch videos, this short clip on how to come up with a winning idea for your infographic might be the type of content you're looking for.
What do you think?
Need help starting out? Feel free to check out the rest of our infographic design blog for more tips, hacks, and tidbits!
*Editor's Note: Updated on October 9, 2018 for accuracy and comprehensiveness. It was originally published on July 14, 2015.