Nowadays the need for speed just keeps increasing, and it can get pretty tricky to keep your output interesting and creative enough when you have a tick-tacking clock (and possibly an impatient PR person, too) breathing behind your neck. So how can you get the largest audience interested in what you have to offer and in the shortest time possible? We have a perfect solution: infographics.
Willing to volunteer
Chances are that if you're an NPO or NGO looking to recruit some extra hands, there are still a lot of youngsters (and adults!) who will just roll their eyes and yawn when volunteer work is mentioned. Typically, work, school, sports, kids, going out and personal hobbies will make it higher up on their list of priorities. The thing is, "working for free" isn't really a suggestion that sounds so good… so let's clear it up and show people what you're all about!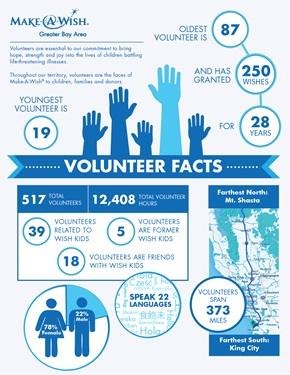 Whether you're dedicated to building a new sports community center, helping out a local preschool with some extra tutoring or want to spread some HIV awareness, getting your local youth involved is probably going to be listed in your plan of action. The trick is to match their impatient energy and make your presentations dynamic and alluring, so put together a clear and fun infographic that lists all the awesome benefits of joining the volunteers' force. Work experience, making new friends, learning languages they haven't heard and skills they've never seen before aren't bad ways to spend a summer and you can tell them all about it in just 15 – 30 minutes: all in a simple way that's close to them and easy to remember. Also, you can bet they'll be relieved when they don't have to take any more notes after a long day! You can just share your infographic on their favorite social platform and spare everyone the paper mess.
Museums made modern
If your museum has a vast treasure of history on display but only a limited time to present it (especially to a hyperactive bunch on a school trip) then infographics are your new best friend. You can hand them out to teachers and parents to help them bring a quick decision on where to take their flock, or hang them up by the door for the general citizenry to get a good grasp of what this month's program has to offer. Also, a neat visual aid like this will make a great contribution to your establishment's online presence.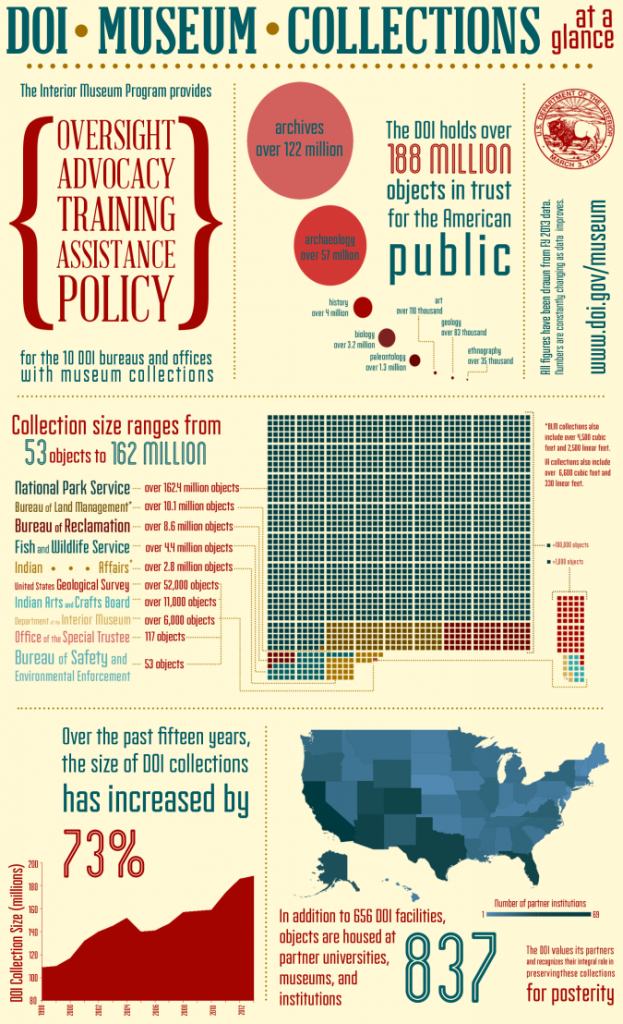 Cultural conviction
True, almost everything is accessible on the web these days, but libraries, galleries and cinemas haven't died out just yet. Nothing beats a good book on a rainy day or a big bag of popcorn and a comfortable seat. With a new type of audience, though, new ways of promotion are swinging widely out, and it's a must to be short, sweet and on the dot. This is where a catchy infographic makes the difference. Make a graph of how many action titles, mysteries and romances people can enjoy this week, show off the front covers of the most popular novels on your shelves and illustrate in bold colors what it is that makes the artist on display today so brilliant. Let's remind everyone that "cultural activities" aren't just for boring old folks – they're for everyone and not boring at all.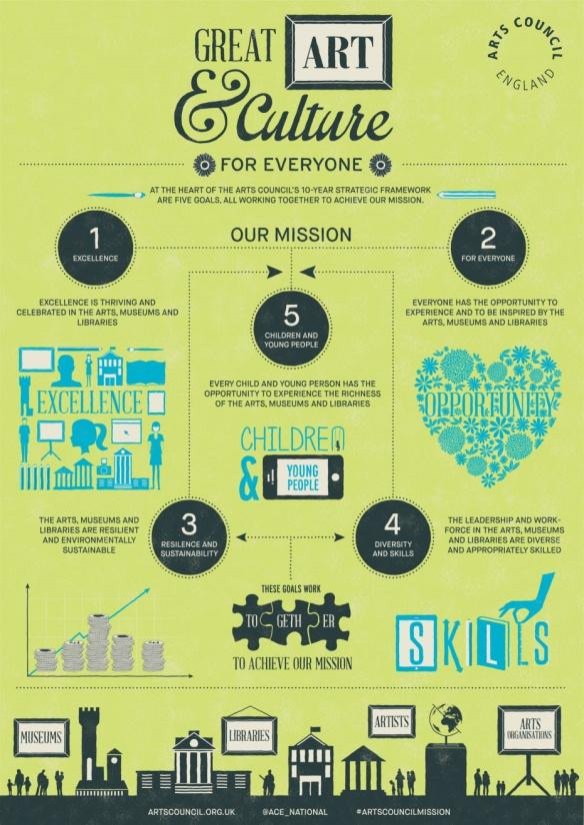 White robes made friendly
There probably isn't a kid in the world that doesn't get the creeps from the doctor's office. All those huge, serious books, giant chairs and scary metal tools straight out of a horror movie in a funny smelling room – and to top it off, there's always the white figure in a mask looming over you. Even dentists probably used to be afraid of dentists! Having something fun and relaxing to fix their attention to while waiting will go a long way with your tiny patients, and chances are most of your posters are outdated. Hang up a cool new infographic instead to show them exactly what kind of place they came to, get them to ease up, and maybe even teach them a thing or two about the procedure or just their general health. You can also put them up on your website and in the waiting room for people of all ages and make any information you wish to share warmer and clearer.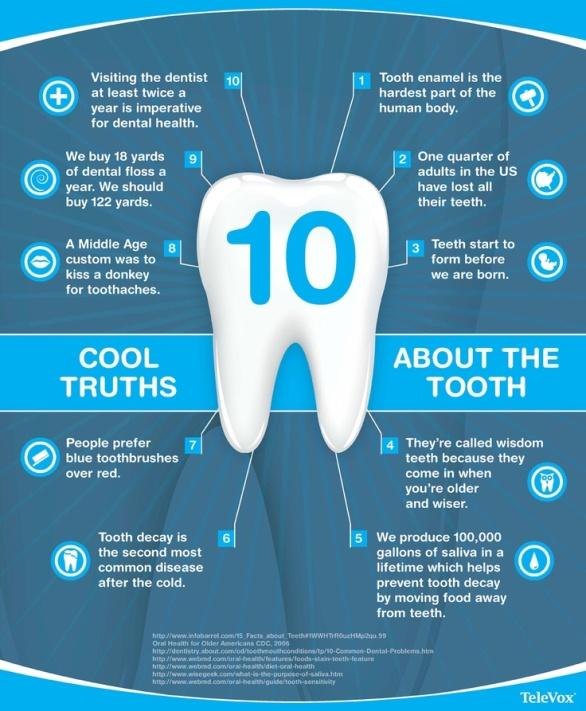 Recreation revived
Getting people of all ages and interests up and away from their devices and out into the great outdoors seems to be getting more challenging by the season. When promoting exercise in your local community, either in a sports center or just having an event in the local park, it's important to find something for everyone to enjoy: your neighbor's third grade son, the grumpy gray haired lady three doors down, and everyone in between. Moms and grandpas need to move their bones, too, right?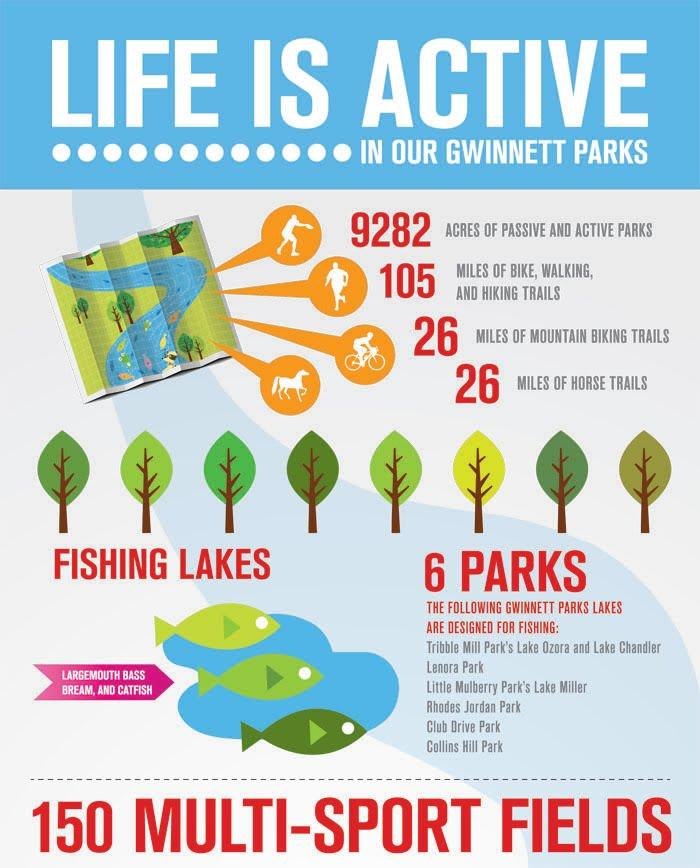 Infographics are perfect for this kind of task since you can use them to reach pretty much anyone. Of course the youngsters will notice anything new and vibrant on their social media profiles and most parents have no problem checking the email anymore, but let's face it: there's no way you'll get the grandparents on a date with "that horrible new machine". But a colorful print in the local newspaper might just get their attention!
Creating a cool and quick infographic of your own has never been easier. Just visit our online infographic maker tool and follow the arrows to make a template that's catchy, unique and perfect for you.