Within this article we will talk about how to upload images into Easel.ly and the type of images that you can upload.
Files supported: So at the moment we only support Jpeg, PNG and SVG(must be a pro member to upload SVG.).
To upload your files all you need to do is
Step 1: Open the designer
Step 2: Select Images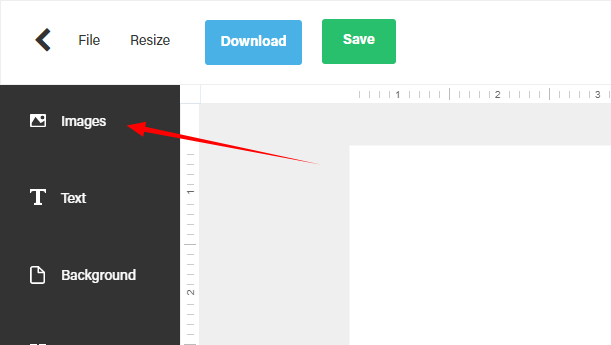 Step 3: Select Upload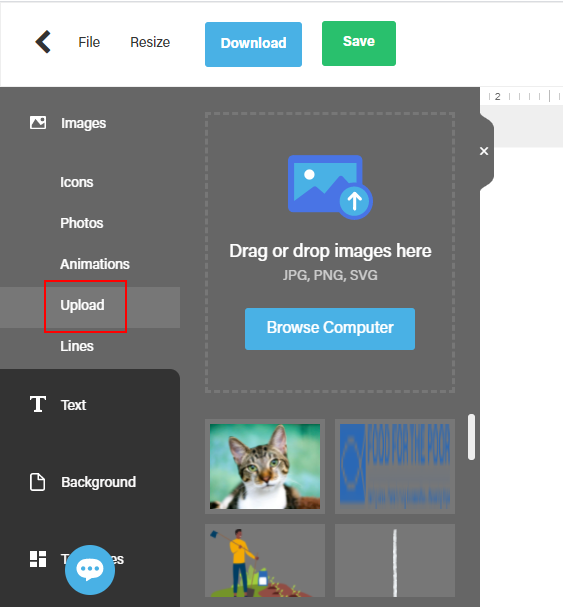 Step 3: Drag and drop the image inside the box or click on "Choose Files"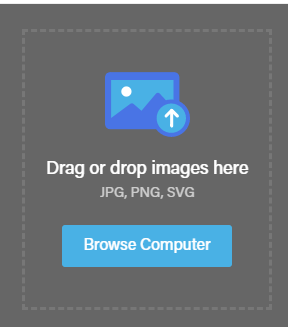 Let us know in the comments if you need any other help!