Do you have a new business? Are you trying to regain interest in an established business or product venture? Are you trying to build (or rebuild) your brand? Odds are, you know just how important social media is in earning any sort of visibility in today's world. In fact, marketing statistics indicate that Facebook is the greatest influencer of Google analytics and rankings, based on click-throughs and backlinks. Twitter is the greatest source of reviews and interactions, where 53% of customers provide feedback for businesses (positive or negative). But these platforms are traditionally text-based -especially Twitter. Because of this, many people have underestimated the power of platforms like Instagram and Pinterest, even as the Internet tides are changing to favor images over text.
Visual marketing for Instagram and Pinterest
Marketers have noticed that, over the past 5 years or so, visual media has started attracting more attention, interaction, and conversion (in the form of subscribers, likes, follows, and even sales). Posts with visuals are exponentially more likely to be engaged with – regardless of the platform. By now, hopefully you know just how much people also love infographics. But if so many people already interact with infographics on more "popular" platforms like Facebook and Twitter, why do you need a presence on Instagram or Pinterest?
Well, for one, there is a demographic on these platforms that cannot be matched elsewhere: the average Instagram user is 18-29 years old, making them a Millennial and one of the largest driving forces in buying power and dollars spent in the economy (yeah, you want to get their attention). Pinterest users are often women – another strong buyer group – but the broad expanse of topics on Pinterest is what makes it a great home for virtually any business. Bonus? Backlinks and traffic through Pinterest are boosted exponentially because of their unique "pin link" design. Basically, when you use these other platforms to attract a following, you and your business will benefit greatly.
The importance of a "well-rounded" online social media presence and the utilization of infographics on those platforms should not be taken for granted. The demographic you reach on Facebook is entirely different from the one you reach on Instagram; use both to your advantage. Visual social platforms like Pinterest and Instagram are the perfect tool for sharing your visual content and building a larger (and more engaged) following!
Utilize Instagram and Pinterest properly
Do you only use Instagram or Pinterest personally? Create a business account as soon as you have a file full of images that you can use to "fill in" your boards and feed. Using all of the awesome infographics you or your business has created, start posting. As you do that, start following similar businesses, influencers, or people you follow/like on other social media platforms to build a base of connections. This isn't hard, as many people enjoy following back once they gain a new follower. Then comes the fun part. Instagram and Pinterest are very different animals, even though they are largely similar in terms of visual emphasis.
Infographics on Instagram
For Instagram, there is no way to post a picture and have your followers engage with it (other than double-tapping it to "like" it). If you post an especially awesome infographic and someone one wants to share it, they will "repost" and credit it to you, with proper @ handles and hashtags. Other than that, though, there isn't much conversion. There are a few ways to work around this now, though. You can:
Insert the link to your website or landing page in your bio, and mention this in the caption underneath your image. People click on your account, find the link in the bio, and then are transferred to your site. (To see our Insta page, follow us on Instagram

@easel.ly

)
Sync other platforms to your Instagram. Then when you post something, people see the link or image to your Instagram account on Facebook or Twitter. This gets more interaction, more followers, and more click-throughs.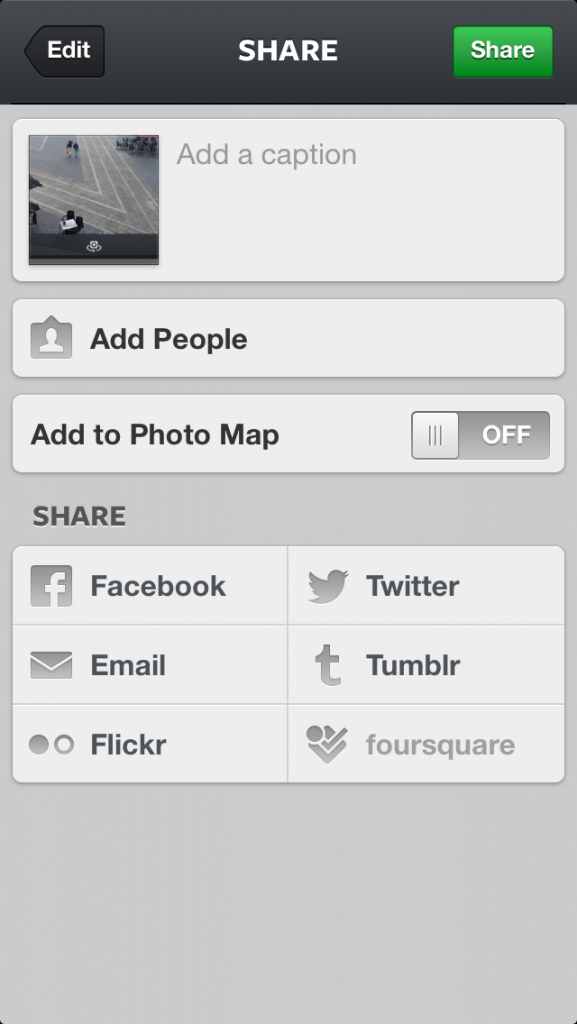 Want some insider tips on when to post in Instagram to get the most attention? Here's a little infographic for you.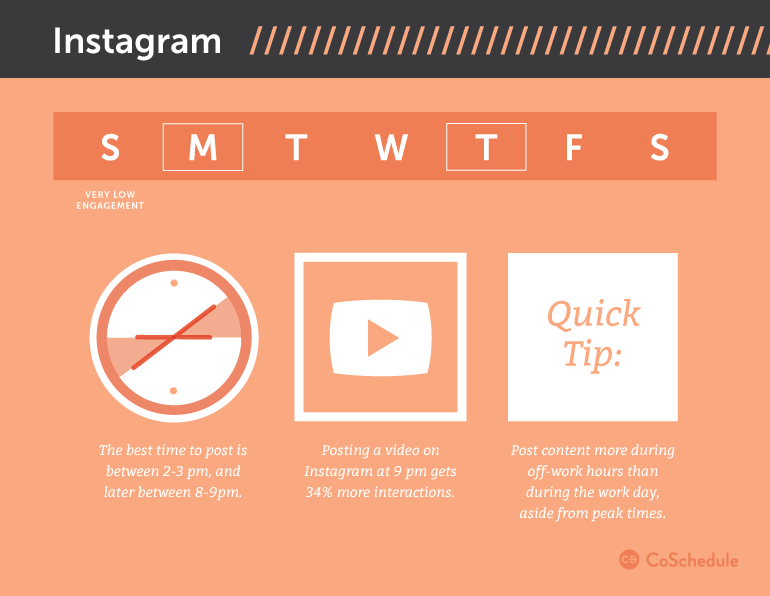 Now on to Pinterest, which is a little more "click friendly." Want to follow our Infographics board? Check out our Pin page here.
Infographics on Pinterest
To create a new pin, all you have to do is select "Upload a New Pin," (generally in the bottom right corner of your home feed) and save it to one of your boards. Name your boards something search-friendly, like "Infographics," or split your infographics between topics, like "Business Launch Infographics," or "Infographics for Educators," etc. Whatever your infographic collection looks like, organize it in a way that maximizes the experience for your followers. The best part about creating a new pin is that you can usually just use the URL, rather than uploading from a drive (which is still an option).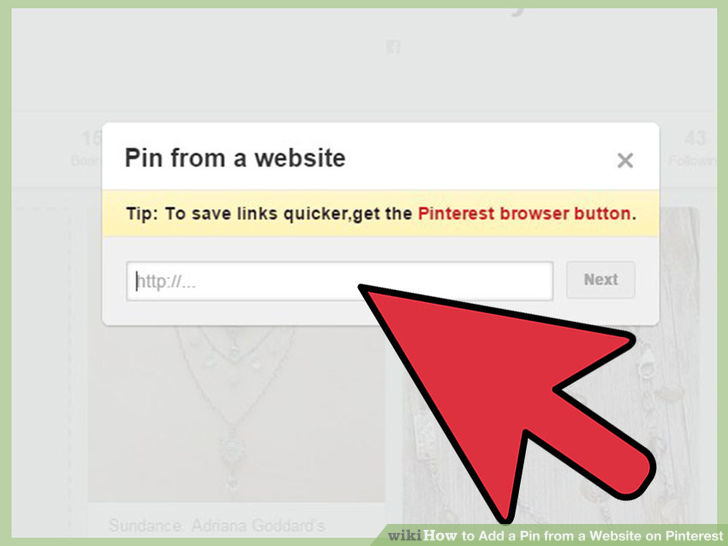 Just like Instagram, there is an art to posting on Pinterest. As you probably know from personal use, it can be quite the black hole for attention. It's important that your infographics stand out on Pinterest as much as possible, so here are a few quick 'n' dirty tips to help you.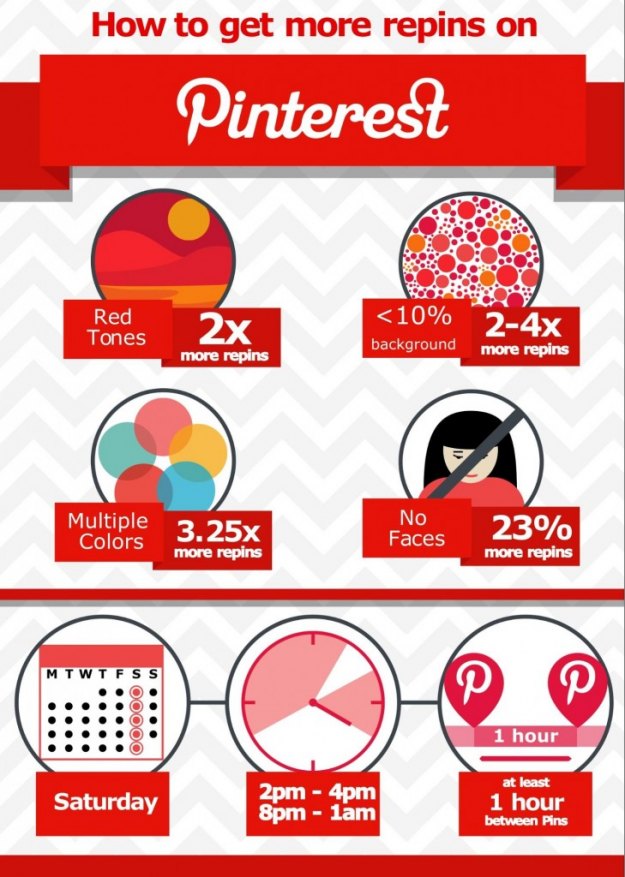 What now?
Hopefully this little "tutorial" helps you get started sharing infographics and boosting your social media following on Instagram and Pinterest. Keep sharing your new images as you create them, and update the links in your Instagram bio every time you have a new blog or article connected to the infographic. Keep building your following, and actually contribute to the feeds and boards you enjoy. Just like in-person networking, building a social media network isn't just a "like and like me back" relationship. You have to be a contributor to earn attention, so make sure you're working on that as well.