Every so often, we feature Easelly users whose infographic creation or advocacy caught our eye on social media.
For this month, we're putting the spotlight on Susan Sabella, an elementary education faculty at Plymouth State University in Plymouth, New Hampshire.
Let's get to know her more and her advocacy for universally designed learning environments as an educator!
Tell us a bit about yourself and background, Susan.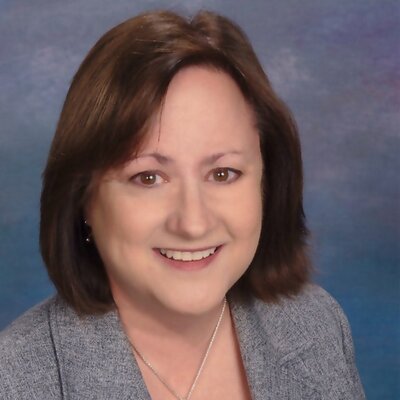 I was a public school educator for 27 years as a classroom teacher, a reading specialist, and as a K-12 literacy coach. Currently, I am a member of the Elementary Education faculty at Plymouth State University in Plymouth, New Hampshire.
In the Elementary Education program at PSU, I specialize in disciplinary literacy. I also coordinate and actively support clinical experiences.
My action research interests include Universal Design for Learning, open education pedagogy, and infographics as tools for learning and teaching.
I'm a proud member of the Cluster Pedagogy Learning Community (CPLC) at PSU and I'm looking forward to serving as an Open Education Ambassador for the University System of New Hampshire (USNH).
Would you please share the rewards and challenges you have right now as an educator?
I thoroughly enjoy working with teacher candidates during their field experiences in elementary classrooms. I also enjoy teaching language arts and reading at the University.
As for the challenges, we would often like to support recent graduates as they move into their own classrooms, but distance and time are often barriers.
We noticed that you're a proponent of using infographics as a tool for Universal Design for Learning. Tell us more about it.
As a reading specialist, I am intently witnessing significant shifts in modes of communication. One of the most exciting shifts, especially for learners, is the increasing use of infographics. As a proponent of universally designed learning environments, I view the growing use of infographics as a positive shift.
I have also made the decision to create open education resources for my undergraduate students. Textbook costs are through the roof and the format of textbooks does not always lead to collaborative learning experiences for my teacher candidates.
Because of my background in Universal Design for Learning, I know that visuals have a much greater impact on learning than continuous text. This is where Easelly comes in!
Why choose Easelly for your infographic creation needs? Any favorite feature?
After completing a skim and scan of available infographics tools, I settled on Easelly because of the comprehensive bank of icons and the brief and clear tutorials.
As a newbie to infographics, I found your videos VERY helpful and being able to include hyperlinks in the infographic was a MUST HAVE for me. Open Education Resources (OER) are really taking off and I think your tool is a just-right fit.
The Easelly video tutorial that I found most helpful was Laying Out Content Blocks for Better Communication.
What are you looking forward to or excited about in the realm of Open Education Resources?
I believe OER (Open Education Resource) can help us support our graduates as they leave the University setting for their own classrooms.

Not only can they access information from their university coursework, but eventually, they will be invited to contribute their own ideas to the site.

I particularly want to support our graduates who take positions in rural school districts, but since this will be an OER, anyone can access the resources.
Sounds great! What are your other hobbies and creative pursuits apart from teaching by the way?
I love to read and spend time outdoors!
—
Editor's note: The response has been lightly edited and condensed for clarity.
You can read more about Susan and her advocacy by visiting her website. We'd like to thank Susan for allowing us to share her Easelly story!
If you'd like to try Easelly as a learning tool, get started now.
Finally, if you have an Easelly story to share, we're all eyes and ears. Comment below or send us an email at kai@easel.ly. We look forward to hearing your story!