Promoting your own little sports club or newly opened recreational centre can prove to be a daunting task. There's no guarantee that your target audience will stop for a second look at a poster in the street and any hand-out leaflets tend to get shoved into the nearest bin anyway. Infographics are a cool way to get attention and you can easily adjust them to any online platforms, helping you reach a wider range of people. Here are a few neat uses for them:
Sports infographic examples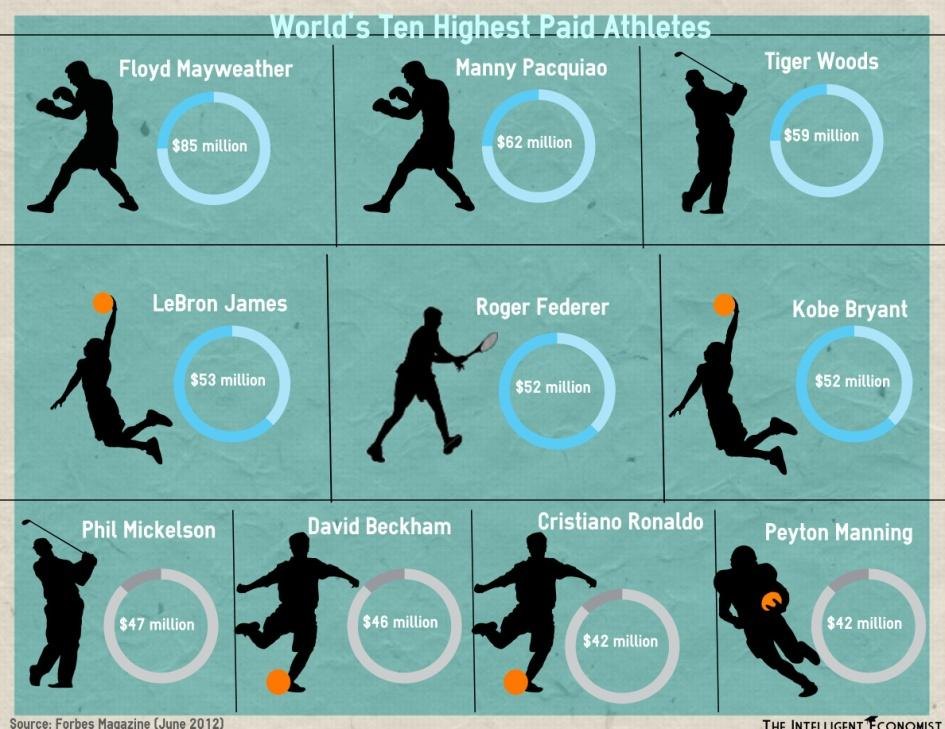 Even if a sport is just a hobby, there's always bound to be someone with a dream of going pro. A bright and simple infographic presenting facts about the fantasy might just be that bit of extra boost they need. The one above makes a clear point: all kinds of sports can be an awesome job. The dynamic silhouette figures make a nice contrast with the calming color scheme and the circular graphs are a great tool for comparison.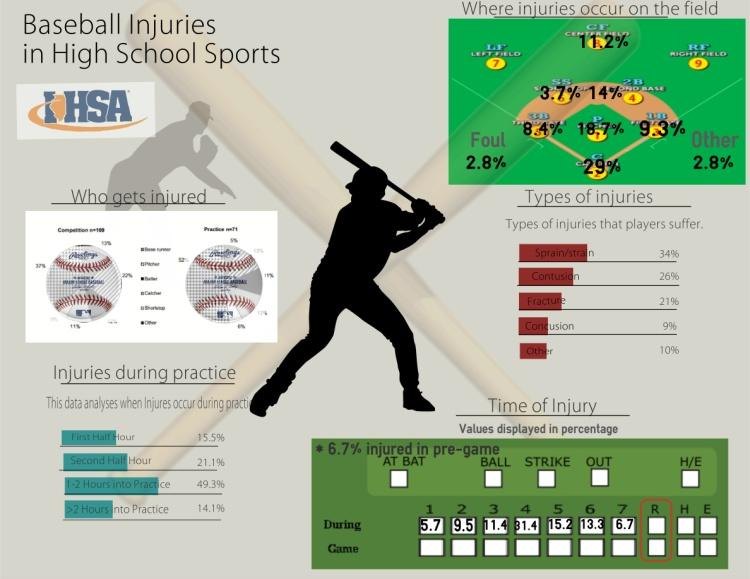 No matter what kind of a sports related business you run, keeping your patrons healthy is going to be a big part of your agenda. Short and handy infographics are a great way to inform them about potential risks and ways to counter them. Any boring old statistic is way more appealing as a colorful chart, and having it visual makes it much more memorable.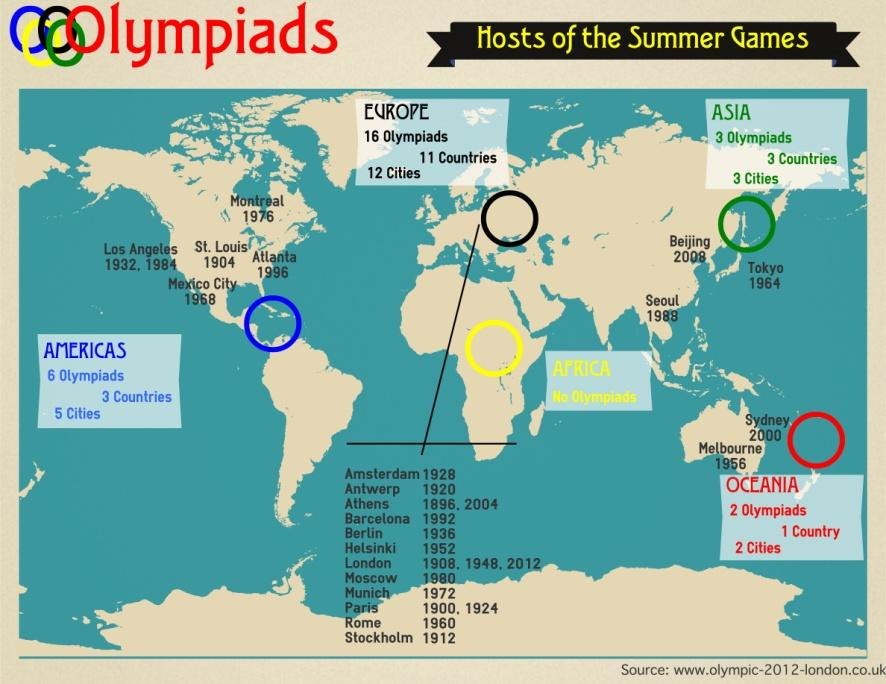 Know your game! From a history of your favorite competition, through any kind of demographic data, to a short bio of the current world champion, the history of sport takes on a whole new look in a vivid infographic. Here we have a clear and concise presentation of the most important info on the subject, and the colors stand out just enough against the neutral background map.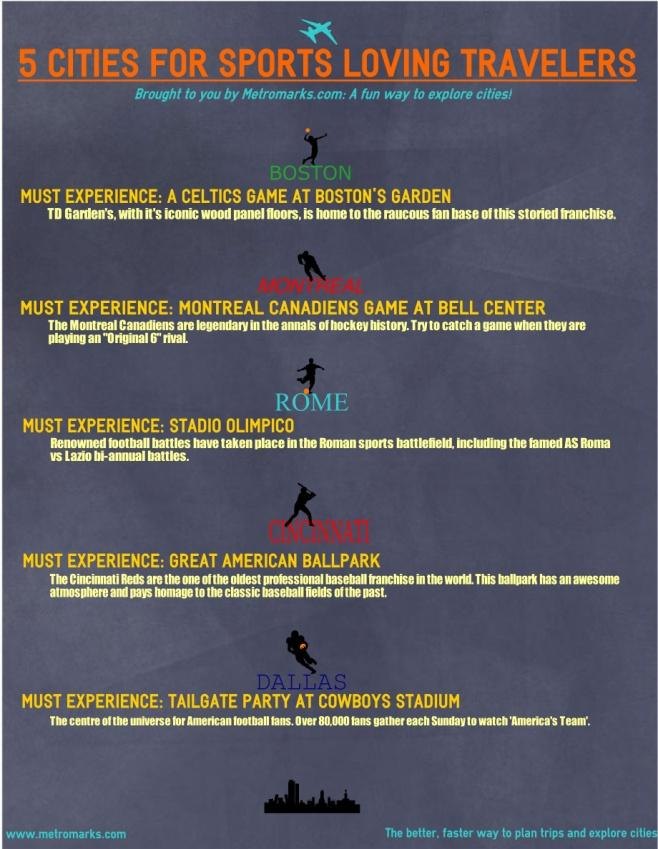 Who says you have to stay at home base? Sport is a brilliant travelling opportunity and you can offer just that. The infographic above does a great job of highlighting some awesome destinations while keeping it simple and cutter-free. The yellow text gives a warm and friendly touch and the background color is a great choice: not too dark and not your typical boring gray either.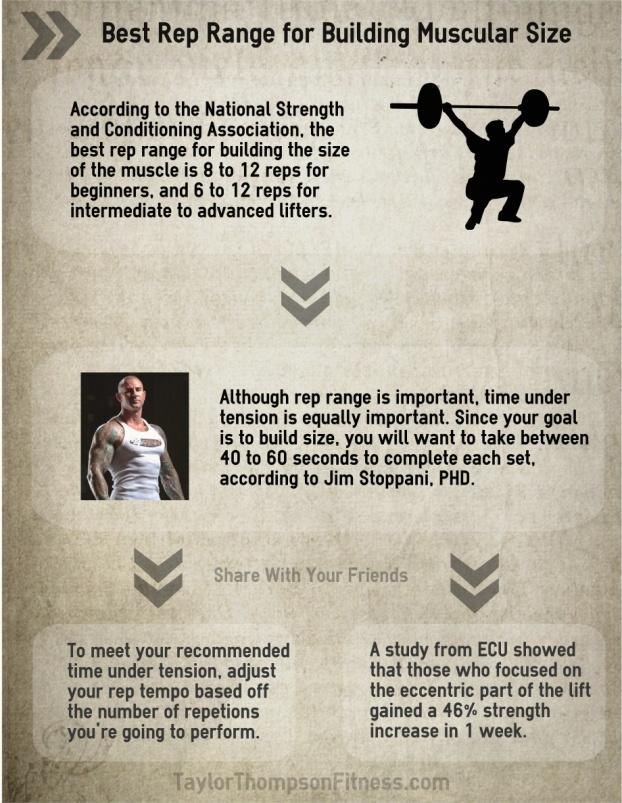 If you're a gym owner or a personal trainer, tips on getting bigger quickly are probably going to be on high demand. Fortunately you don't have to keep it all in your head. Have an infographic like this one handy for sending out to your curious email correspondents or hanging up on a wall near the related workout station. The earthy background and simple black font give off a sense of stability and the arrow icons make sure that the reader's attention is directed the right way.
Whatever athletic activity you have on offer, a good infographic is a total game changer. Not only are they great to share both online and physically, but you can use them for virtually everything – promotional messages, sharing facts, highlighting your results, giving out tips and anything else that might cross your mind. Best of all, they're totally easy to make. Head on over to our infographic maker tool and check out all the awesome templates we've got ready for you!