Recently we added an option for you to import your data into a chart. This is one of our new tools, so help us nurture it by giving suggestions and pointing out its imperfections!
Step 1: Once you've selected the type of chart, double-click it to edit – you should see a dialog window quite similar to the one bellow.
Step 2: From there, select "Import data".
Step 3: A window (depending on your operating system) will appear, prompting you to select the sheet* you'd like to use as your source. Navigate to it and select/confirm.
Step 4: That's it. Easel will detect its properties and import it. Make sure to check everything and if needed modify manually before selecting "Apply changes".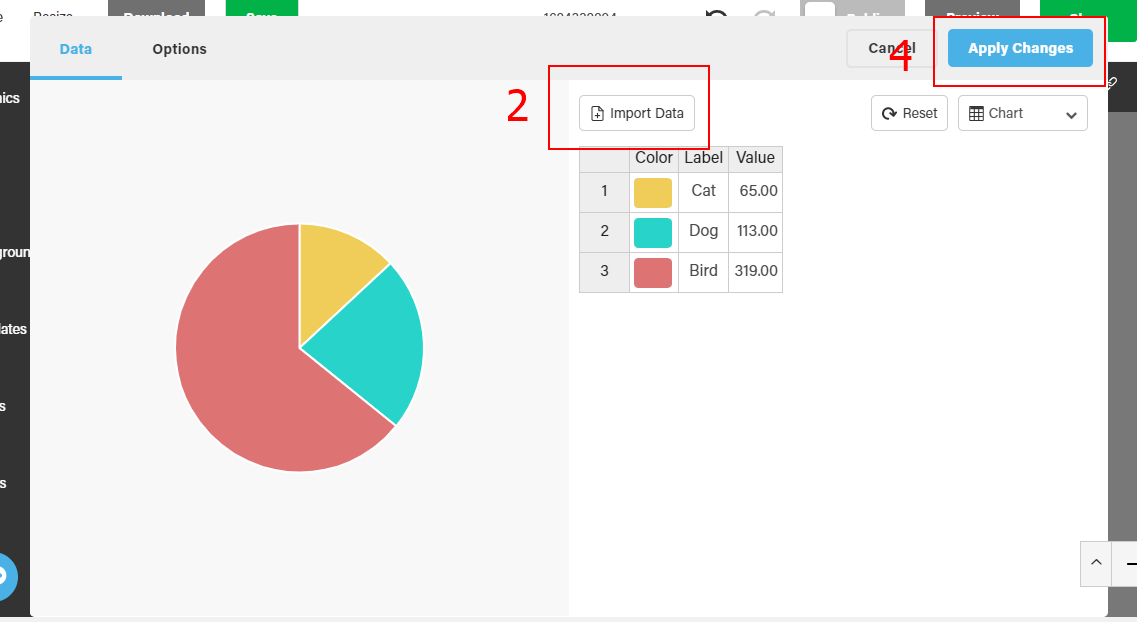 Note: that for now we only support excel formats, .xls and .xlsx. Other formats may cause issues.