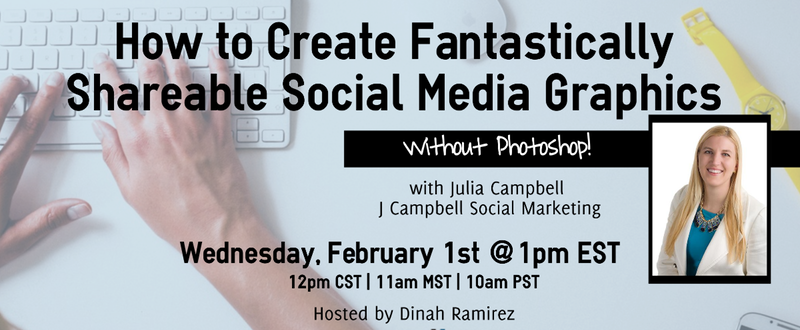 Webinar Recap: How to Create Fantastically Shareable Social Media Graphics (Without Photoshop!)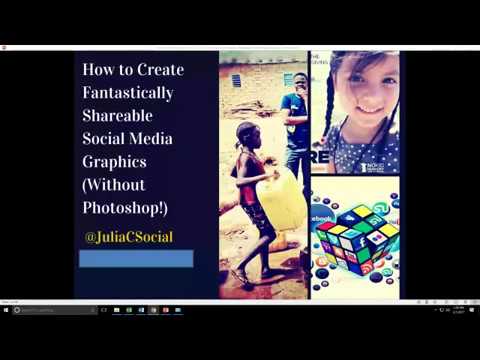 Easel.ly would like to extend a big THANK YOU to Julia Campbell, from J Campbell Social Marketing for taking the time to chat with us!  In case you missed it, today we hosted How to Create Fantastically Shareable Social Media Graphics (Without Photoshop!)  
Julia, our gracious guest, provided some super interesting real-life examples of graphics from actual social media accounts along with tips and tricks from the field to get you started with creating social media graphics today! Her insight is timely as there is no doubt that visuals are driving online communications in 2017 and beyond! To learn more, check out the webinar replay, webinar slides, and brief notes below.  
We've also included a link to Julia's FREE eBook, The Ultimate Nonprofit Guide to Creating Social Media Graphics, along with the FREE Easel.ly resources referenced in the webinar!  Enjoy!
Watch the webinar replay here:
View the webinar slides here:

Here's a quick look at a few takeaways based on Julia's discussion with us!
Think of Your Audience and Community First
What will resonate with them?

What will they find compelling?

What will they want to share with their friends?
What Makes a Great Graphic?
It's visually compelling and catches your eye.

It conveys a story.

It is helpful.

It elicits emotion!

It showcases impact.

It is shareable.
What Makes a Great Infographic?
It Contains Focused Data

Good Design

A Viral Title
You can also explore our free resources for additional tips, tricks, and ideas: